A photo essay of some wonderful plants this summer.
The first one is of my 'fried egg' peony – a single type of herbaceous peony. The lighting sort of makes it look like a Georgia O'Keeffe painting, doesn't it?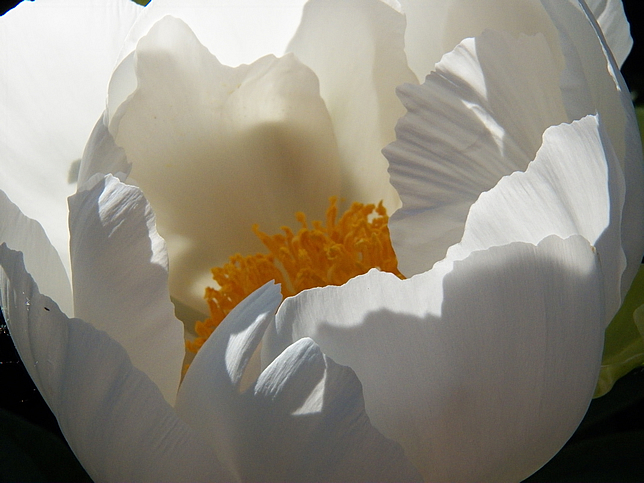 An unknown variety of clematis with huge purple blue flowers. Could be a 'Jackmanii' with the reddish ribs, but the anthers are also red. Similar to 'Ramona' but darker.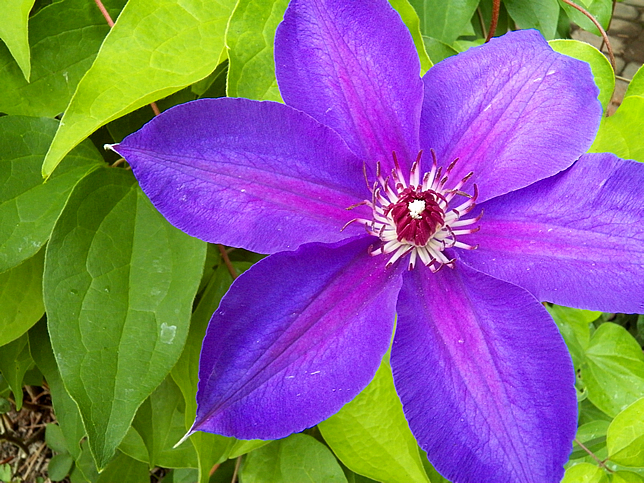 This is Liatris 'Kobold' with mauve flowers blooming from the top down. Bees love it!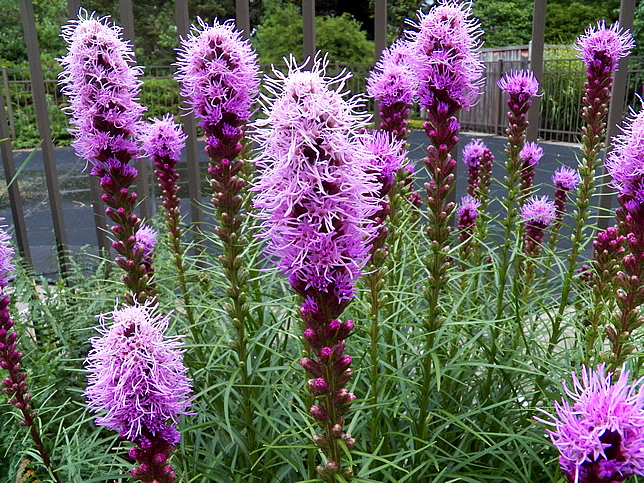 The daylilies were floriferous this year. The red one is 'Chicago Apache' and the dusky pink one is 'Catherine Woodbury.'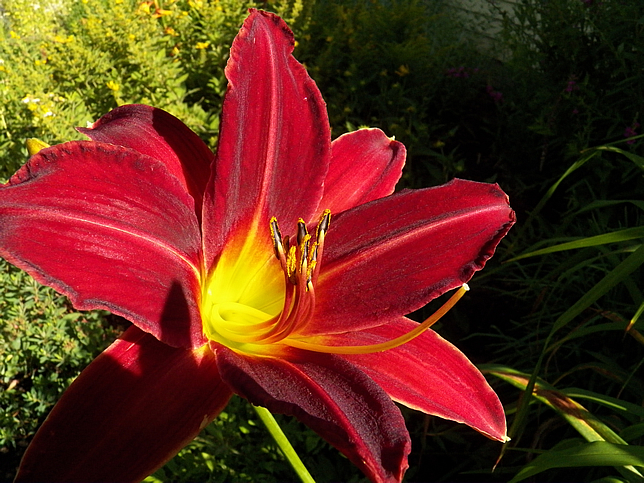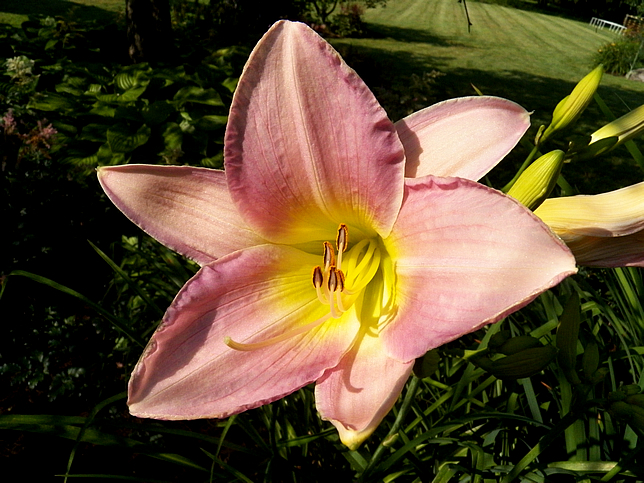 We had lots of hummingbirds flitting around all summer long, but this one decided he wanted to stop and rest for a bit. Lucky me!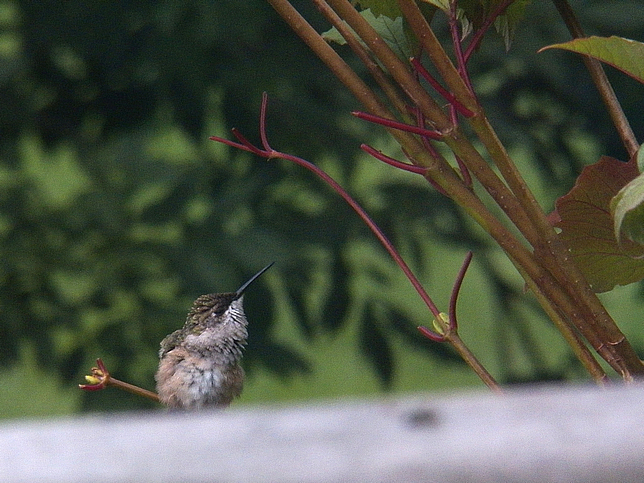 Red bee balm sparklers!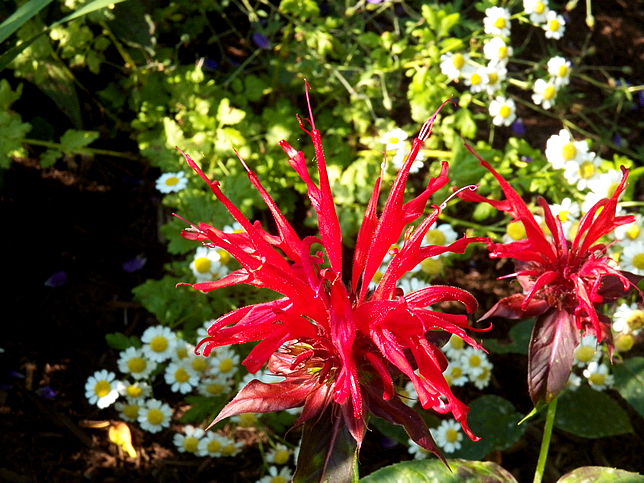 Ornamental grasses are a great addition to the garden, and this brown grass, Carex 'Toffee Twist,' goes with everything.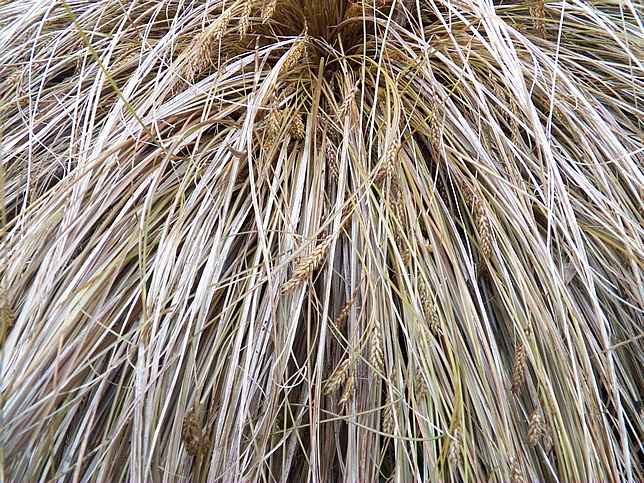 We had lots of these little guys running around – we call them all 'Harvey!' They love to perch on the rock wall or on top of the stair railing where they can survey everything.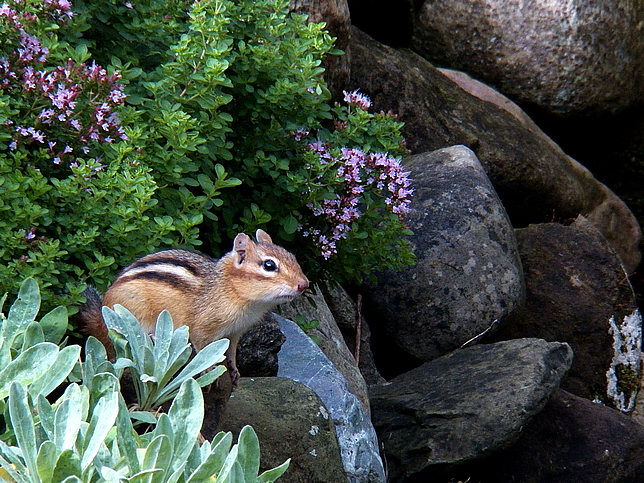 Roses, of course! These are dark pink 'Cuyahoga' and red 'Double Knock-out.'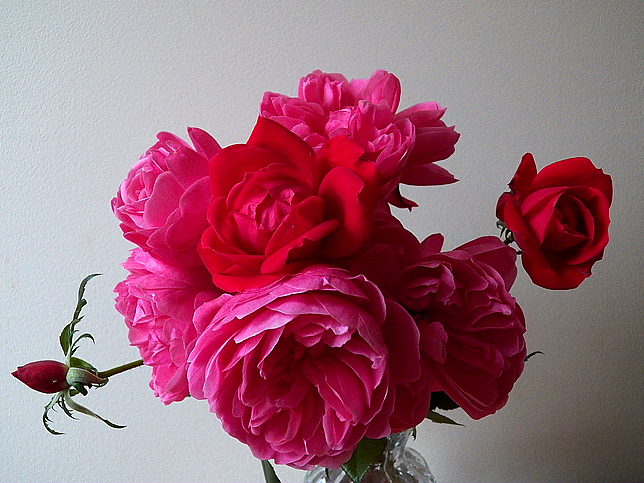 More wildlife – notice the big green-eyed fly on the bright yellow-gold coneflower? It's a type of horse/deer fly called Stonemyia isabellina, a flower feeding non-biting species.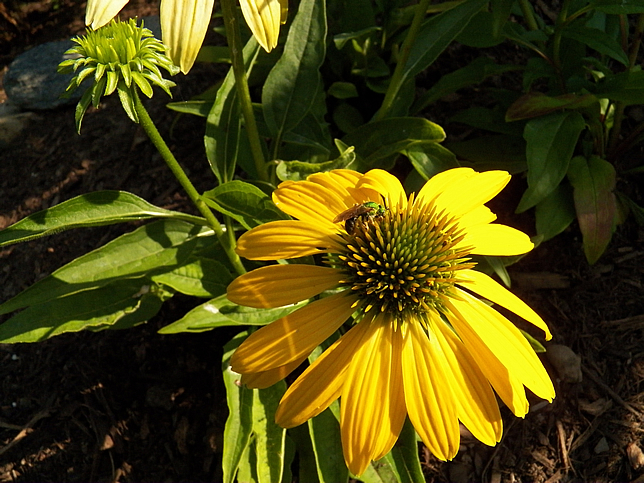 Heading into fall now. Time to clean up the gardens a bit.