Not even two weeks ago we were slogging through 2+ feet of snow around here. Today we have a record temperature of 67 °F and the snow is almost completely gone. Do you see any in this picture?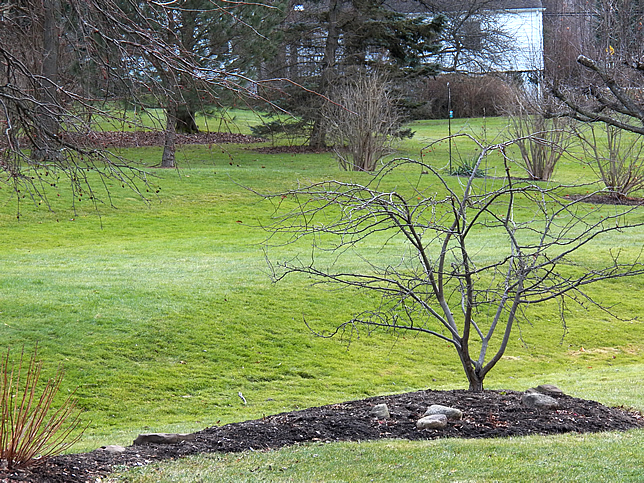 A few days ago, as a harbinger of things to come, it was raining like crazy and we saw a beautiful full double rainbow while we were out. I had to take some pictures when we got home.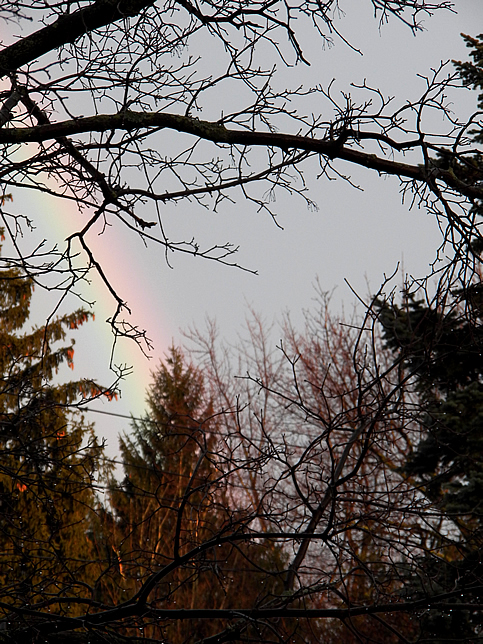 Unfortunately, the second arc did not stick around very long.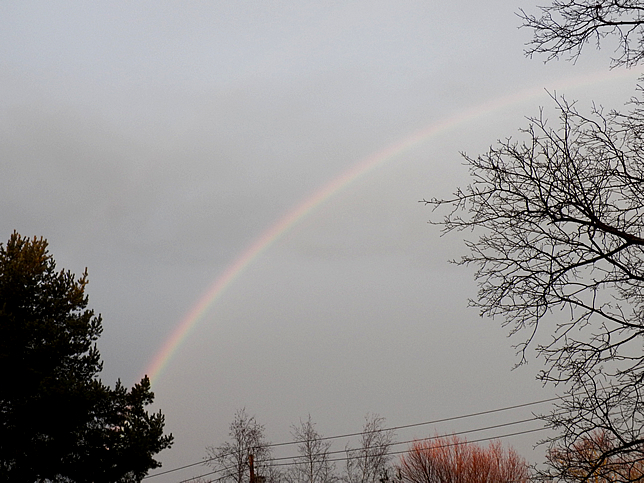 Even the snowdrops are about to bloom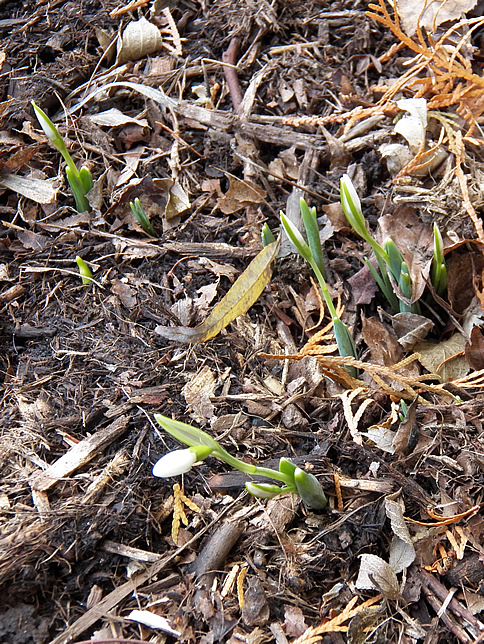 and the daffodils are up almost three inches!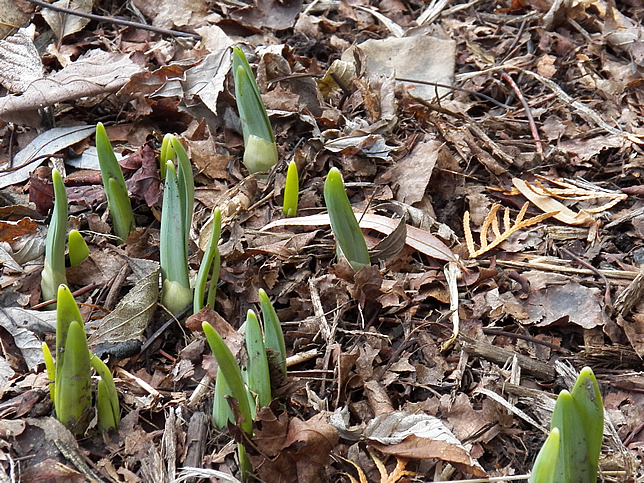 It is wonderfully warm today, but it won't last. Are you enjoying this brief respite from the cold too?