Well, folks, apparently winter thinks it is finally time to arrive! Yesterday we had temps almost to 50 and the grass has been brown for weeks. The daffys were poking up about three inches, the grape hyacinths and crocuses were in full fall foliage, the snowdrops were blooming, and we were stuck somewhere between fall and winter, yet the date was almost mid-January. The weatherman said that we had had a little over seven inches of snow thus far at the airport, but I would definitely dispute that around our house. A full inch would have been generous – total! But overnight? A different story is being told. Here's the proof: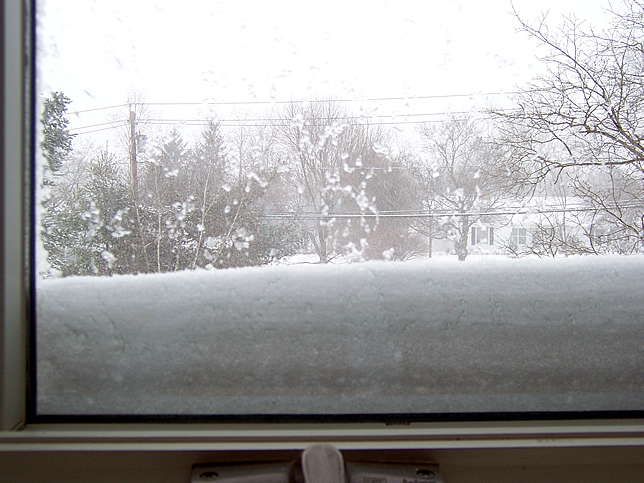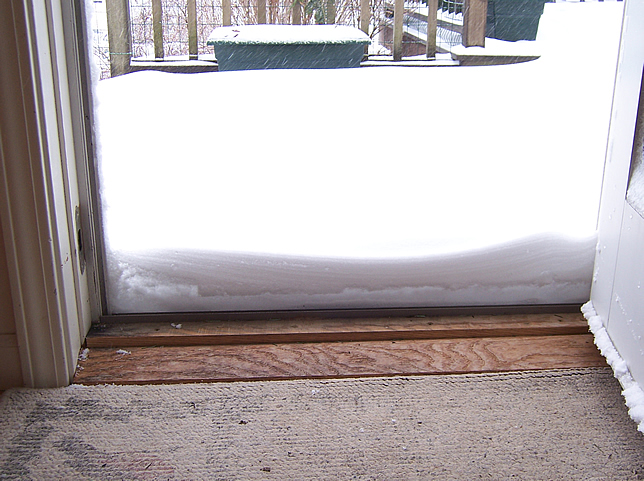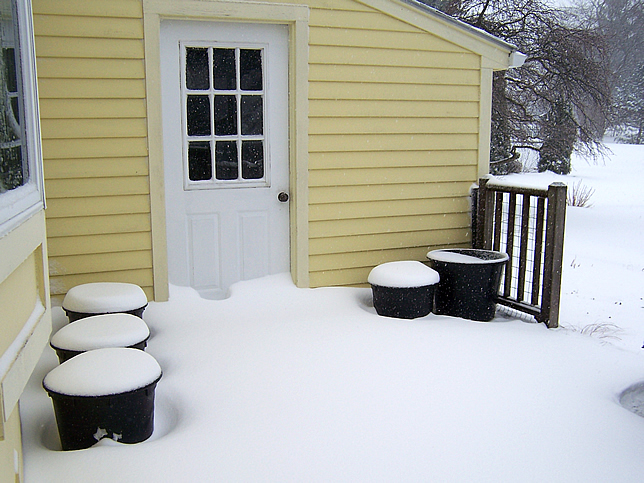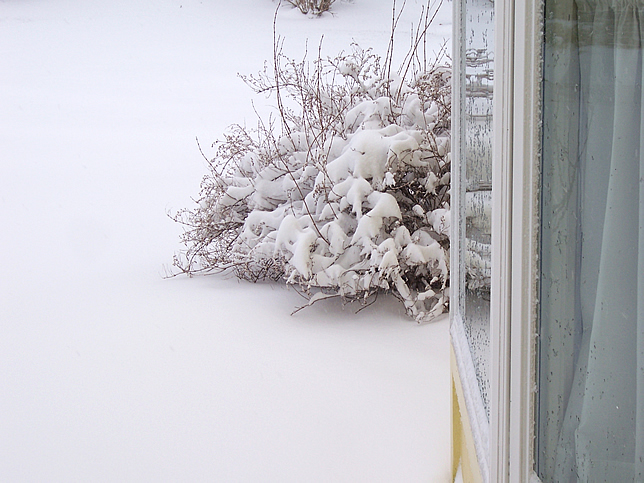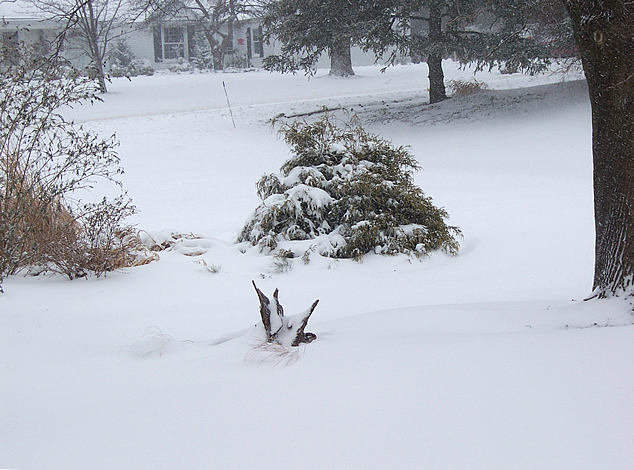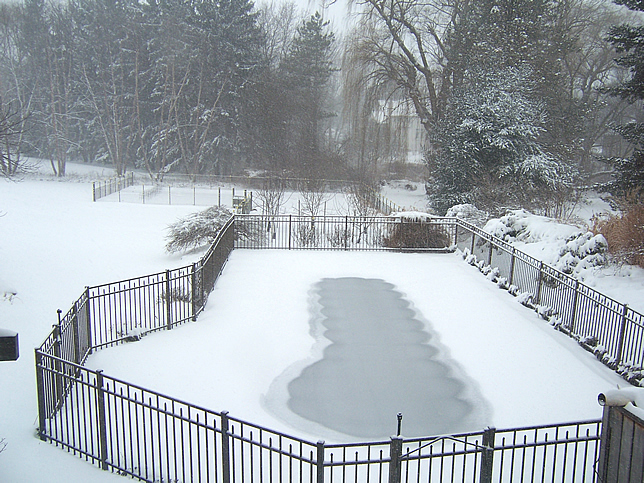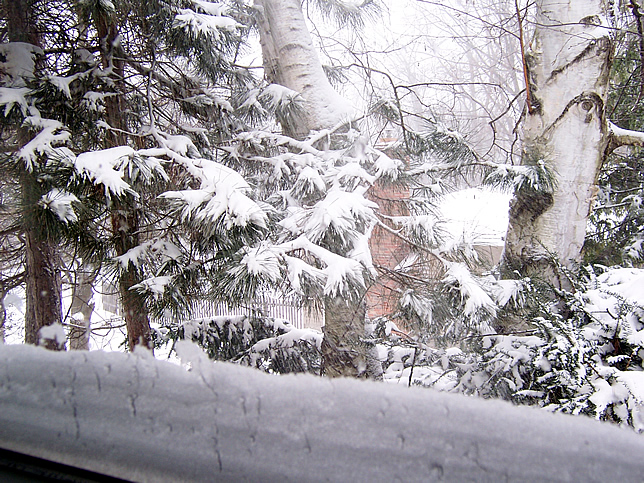 Yep, some pretty snow going on right now, but a few days ago we had this sunset.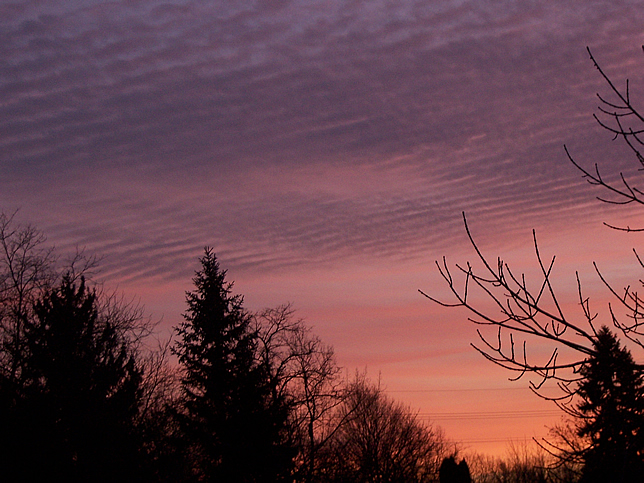 I love the weather changes! Makes life exciting!