A new photo contest over on the Gardening Gone Wild blog site has captured my interest. I always find them intriguing. So many beautiful photos are posted to the contest and it is fun to see how others interpret the various themes. I wasn't quite sure (and still am not) what the theme "Filling the Frame" by Saxon Holt meant. He offered more explanation in his post a few days ago and so I am going to venture to enter the contest.
I have two pictures in mind that I recently took on our trip to the Phipps Conservatory in Pittsburgh. The first one is an interesting one of different stripey leaves right next to each other in the Tropical Forest Conservatory. All the different colors of green were beautiful by themselves, but I liked the way they were juxtaposed against the red-browns of the blocky wall.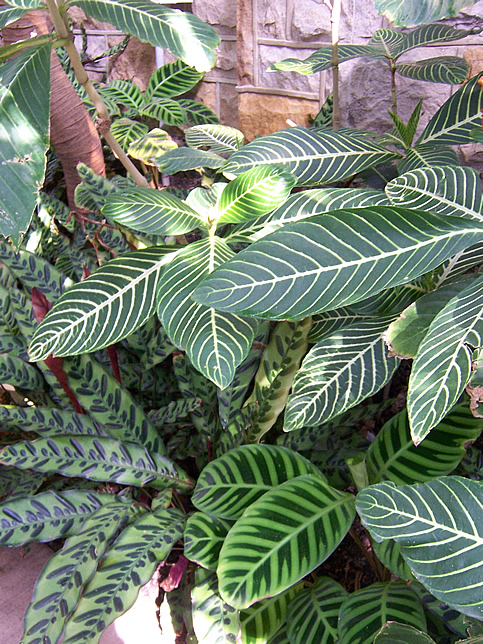 The second one is the one that I have decided to enter in the contest. These Strelitzia flowers (aka Bird of Paradise) remind me of a mama and her baby. The sun was streaming through the conservatory roof at just the right angle and really lit up those wonderful colors. How do you like the little bugs crawling around on the mama? Never saw them when I was taking the picture!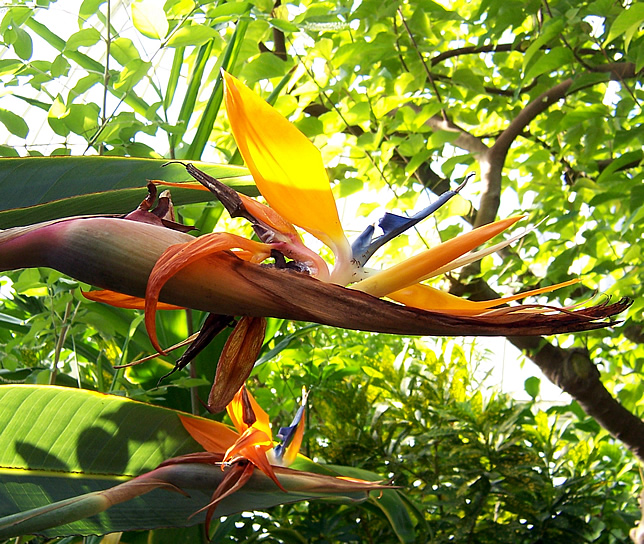 The contest's theme has certainly made me more aware of how I compose a picture. Not sure I have done this very effectively in cropping these two pictures, but I really enjoyed the journey.